Been busy looking at various securities (trying to pick the entrails of the crash earlier this February), but still haven't found anything too compelling. I will especially note on the fixed income side of things there appears to be a lot of traps hiding (similar to Toys R Us unsecured debt last year went from 90 cents on the dollar to 20 cents in about a week). Want another value trap? Here is another.
I'm going to warn readers that things may be quite boring for the next little while. Investing right now seems to be a matter of forcing money to work and that is a recipe for losing it. So I'm continuing to wait.
One last observation: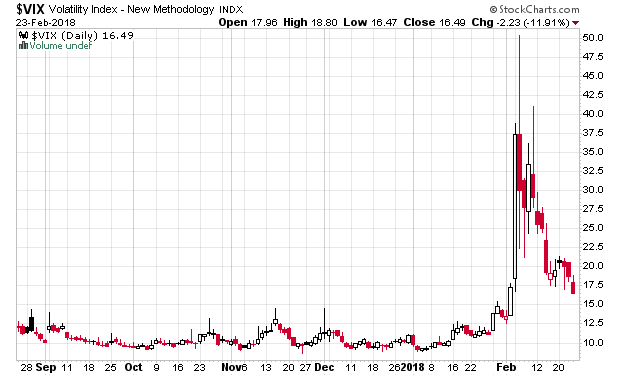 Do you think this is the market trying to lull people into a false sense of security? Convincing people that the mini-crash we had in early February 2018 was just some sort of aberration due to the overwhelming amount of money betting against volatility?
Instead, people should be paying attention to this chart: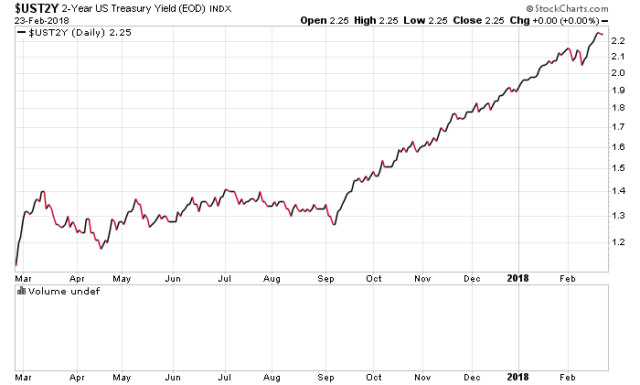 The trajectory here, if the last six months is repeated in the next six months, should frighten people. Coupled with the reverse of quantitative easing eating away at the general liquidity of the marketplace (move the slider on the bottom of the chart to show 2017-01 and beyond), is a recipe for asset price compression. Almost everybody of my generation has only seen rock-bottom interest rates and loose monetary policy during their adult lives. Adjusting to a culture where interest rates are not zero may take some getting used to.