Oil has been rising steadily over the past month: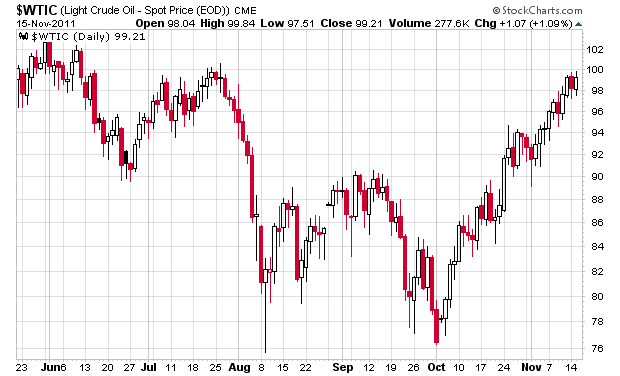 This is, in large part, due to the geopolitical premium that has built up in the commodity on fears of supply disruption from a potential strike on Iran from Israel. Other commodities have been roughly flat, with the notable exception of Natural Gas crashing through the floor:
Until we start seeing more consolidation and shutdowns of natural gas drillers and producers, this supply-demand picture is not going to be changing anytime soon. Big fish such as Encana (TSX: ECA) look cheap, but until we start seeing liquidations of smaller players or spontaneous construction of significant amounts of natural gas burning facilities, I would not be touching natural gas commodities. Notably in the peak of the last economic crisis, natural gas went down to US$2.5/mmBtu and at that level it would bankrupt most leveraged small producers. Larger companies like Encana just need to wait with a pile of cash and mop up when the time is right.
As for the oil markets, it will remain volatile as traders are seemingly using it as a proxy for geopolitical event risk.