Hurricane Irma is looking like it will blast a path through most of Florida in just over two days: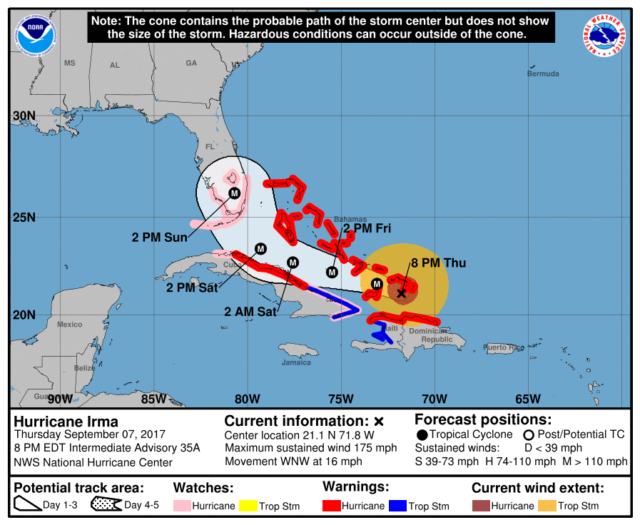 The media is making it look like that it will be apocalyptic. Indeed, the island St. Martin (famous for having an airport where you can sit on a beach and look up about 100 feet and see a landing Boeing 777 jet) was nearly annihilated. Right now Irma is one of the strongest (if not the strongest) in recorded history, but the question is where it will strike landfall in Florida (if there) and how much it will dissipate by that point – 75 miles can make a material difference in the damage calculation. If it goes through the heart of Miami, there will be tons of damage, but if goes through the western part of the peninsula, there's a decent chance that the winds will slow down sufficiently by Tampa to still cause a lot of damage, but not the insane amounts the media is making it to be.
Thus while the media hype is overwhelming, the markets are treating certain insurers like the catastrophe is already a done deal, which may not be the case.
This is the classic information mismatch that creates market opportunity.