The power of Berkshire is strong – why would shares of (TSX: HCG) go up when the acquisition price is so dilutive to existing shareholders (selling 19.9% of the company for CAD$9.55 and another substantial chunk of equity at CAD$10.30 to a 38% ownership interest) and the company cannot even obtain a better rate on a secured line of credit than 9%?
They managed to sell $1.2 billion dollars of commercial mortgages between 97 to 99.61 cents on the dollar, which leaves the question of how much their residential portfolio is worth. How can this investment by Berkshire and the line of credit be good for anybody but Berkshire, or more specifically anybody but common shareholders?
Now that short sellers have been crushed to death, I'm going to guess the next month or so will likely represent the "top" of their stock price. Borrow rates are 75% right now so I'm not touching it.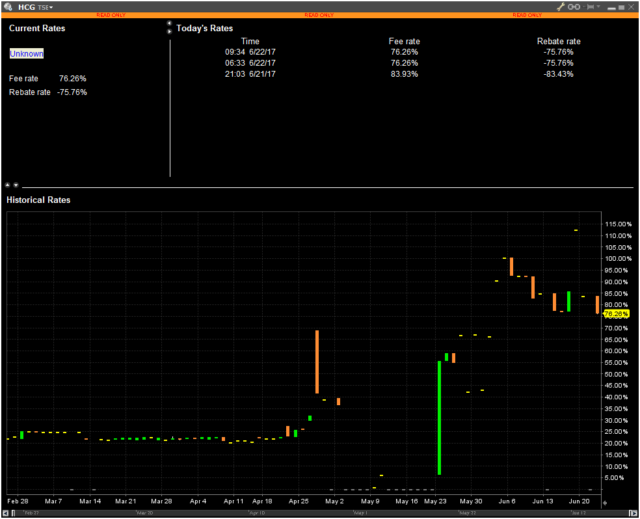 Book value with this stock purchase, FYI, goes down to under CAD$20/share. So even on a price-to-book metric, HCG is almost trading like a regular mortgage provider – except with the very relevant fact that their cost of capital is well above what they can receive in mortgage interest! How they plan on making money by issuing 5% mortgages and loaning money from the credit facility at 9% or 10% is beyond me. Maybe they'll make it up on volume!
There is absolutely no reason why Genworth MI should be trading up 10% on this news either. They are in much, much, much better financial shape than HCG, and shouldn't be trading at less of a discount to book value than HCG is!