I'm looking at the charts of several high-quality energy companies in Canada and their trajectory is down.
Looking at the raw commodity prices first:
Spot Natural Gas is down about 15% from December highs (recall that natural gas pricing is seasonal, for comparison the July futures are down less than 10% from the December highs):
West Texas Intermediate spot prices have not done anything over the past month and a half: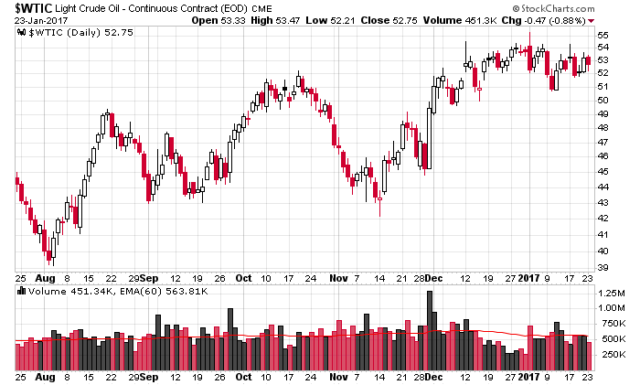 So why are the following down?
Peyto and Birchcliff (both very well managed natural gas producers) – Peyto appears to be down disproportionately in relation to natural gas prices: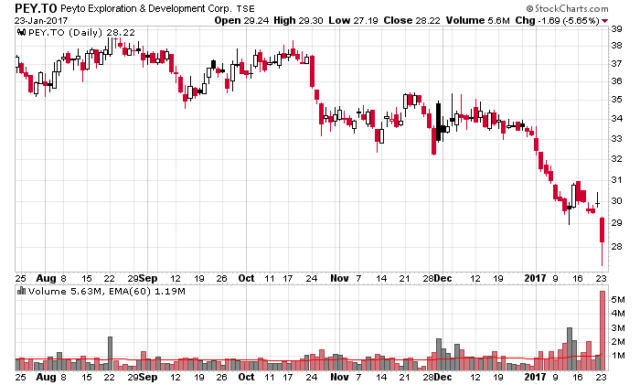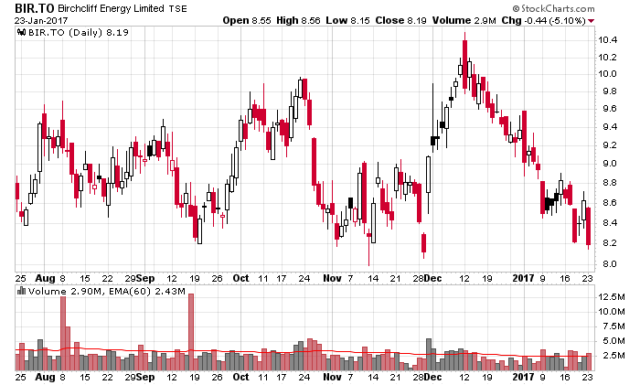 However, despite that crude has gone nowhere, why are the oil producers starting to drop?
Crescent Point Energy: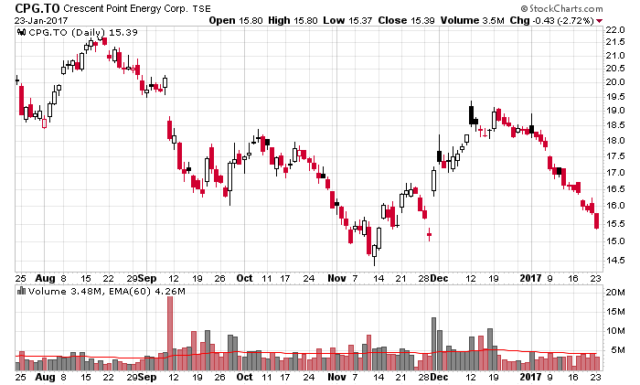 Pengrowth (they have liquidity issues with an upcoming debt covenant that they may or may not blow in mid-2017) and Cenovus (another SAGD firm):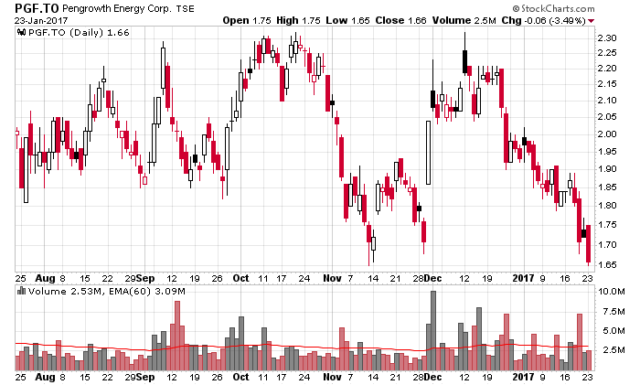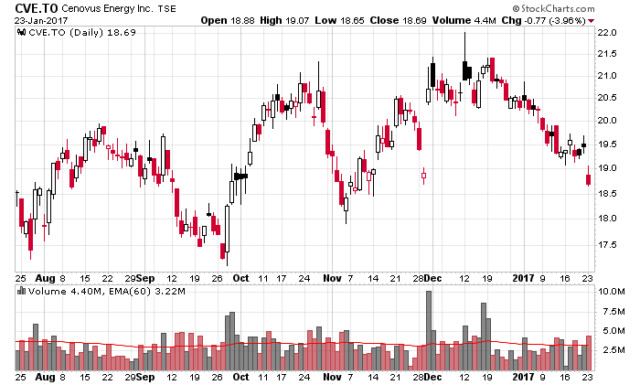 There are numerous other examples, but the only one unhurt to date appears to be Encana.
Makes me wonder what is going on. Something geopolitical coming with pipeline access to the USA?