Although I like looking at fashion companies for their financial statements, when it comes to the wares they are selling, I am absolutely clueless. I have to ask others that know much more about the fashion aspect of clothing companies for their anecdotal opinions.
Never have I been so wrong about Lululemon: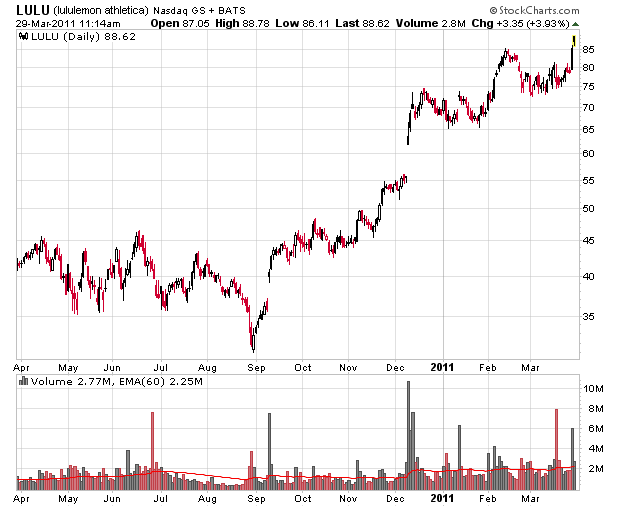 Obviously this train ride has to end somewhere, but I just look at this chart with my jaw open. Reference my December 2010 post when I was questioning the high $2.8 billion valuation. Today: $6.3 billion.