In a nutshell, this is why it is dangerous to short companies on the basis of valuation – something over-valued can get even more over-valued: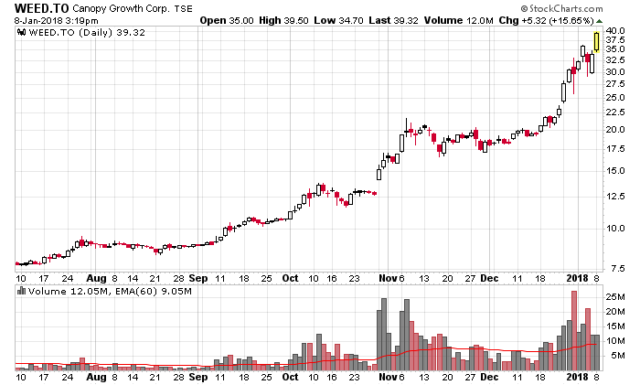 Many people lost their financial lives shorting .com stocks in 1998-2000 due to their valuation. Many people will be losing money shorting cryptocurrency and marijuana stocks (if they haven't already). Timing this is nearly impossible, but whoever gets it right will become quite rich.
No positions in WEED (now nor likely ever).